2019 Community Gain Scheme Funds now open for two Bord na Móna wind farms.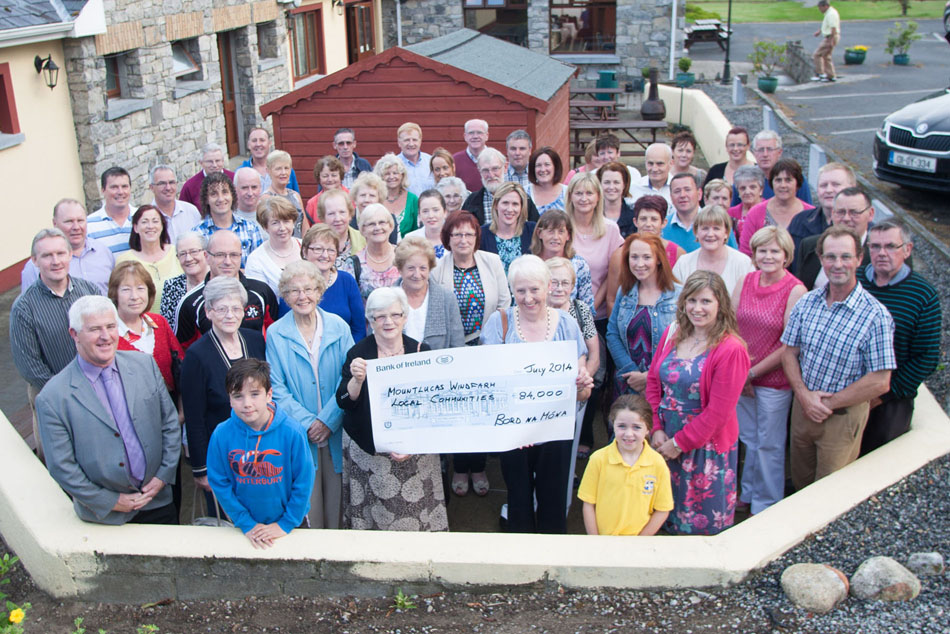 A new round of Community Gain Scheme funding for community groups located around Bruckana and Mountlucas wind farms has been opened by Bord na Móna today.
The fund is now open to receive applications until Friday 8th March and Friday 22nd March respectively. The Community Gain Scheme aims to provide financial assistance to local community and not-for-profit organisations around Mountlucas and Bruckana wind farms.
Making the announcement today, Pat Fitzgerald, Communications Manager of Bord na Móna's Powergen Development, explained: "The funds amount to €125,000 per annum and I would like to encourage any local groups to make an application to their relevant scheme. To be eligible for funding, projects must fall within the thematic areas of Amenities, Community Facilities, Culture/Heritage, Education and Recreation/Health. This is the sixth round of funding and there will be many more to come over the next number of years as we work with communities near the wind farms supporting a wide range of local clubs and societies."
The two funds have committed to investing approximately €800K in over 150 projects. Among the groups supported to date include local schools, GAA clubs, Development Associations, Text Alert Schemes, First Responder Scheme, community facilities and local athletic clubs. Bord na Móna administers each scheme and an awards committee is drawn from the local communities. This committee reviews and marks each application against the scheme's qualifying criteria to decide which projects are granted financial support.
For further information on the community gain scheme fund and to apply for funding, please visit our Community-Benefits page.