AES Bord na Móna changes tyre collection and recycling landscape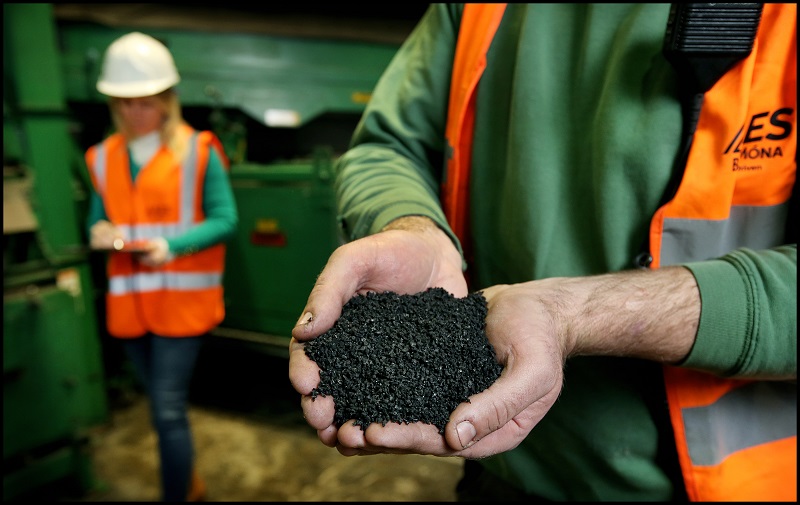 AES now operate a unique standalone tyre recycling facility comprising of a 13-acre site, offering 70,000 square foot of production space in Donore Industrial Estate, Drogheda, Co. Louth.
The site features a state of the art recycling and remanufacturing facility covering all aspects of the rubber tyre recycling process – from shredding, granulation and milling, to the production of saleable recycled products.
The facility is the only one of its kind in the country, providing a specialised and compliant tyre recycling service to the tyre trade across the island of Ireland. It is ideally located for expansion and further development as may be required in years to come.
Speaking on the project, head of AES Ciaran Brady said "One of the key elements of our business model is to provide a total solution, carried out in a compliant manner for ELT generated material, while being innovative in repurposing through the production of new remanufactured products for a rapidly increasing client base".
Tyres are 100 percent recyclable – processed into rubber granulate and powders, or processed separately as metals and textiles. Tyre recycling transforms a priority waste stream into valuable resources by processing them into a broad range of cost-effective materials. It saves thousands of barrels of petroleum per year – reducing dependence on natural resources for materials.
The state of the art facility can handle more than 30,000 tonnes of tyres every year and every one of those tyres will be recycled.