Bord na Móna Announced as a Sponsor of Body&Soul 2017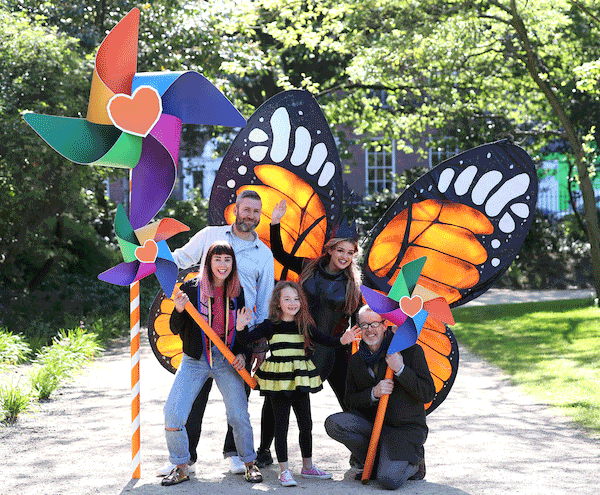 Bord na Móna has been unveiled as a sponsor of Body&Soul 2017 in a move that cements the brands commitment to leading the change for a more sustainable Ireland.
As sponsor of daytime activities at the renowned Woodlands Stage, Bord na Móna will bring OurLand, Powered by Positive Energy, to life in a spectacular setting from noon to early evening each day across the weekend. OurLand will feature three action packed areas – Positive Energy, Earth and Air with each hosting an eclectic mix of musicians, artists, illustrators, animators, nature experts, makers and do-ers and photographers who will showcase their work with positive energy sessions, engaging reading workshops and live radio sessions. OurLand will be an exhilarating hub of excitement and interaction, inspiring festival-goers to live life more sustainably.
Orla Kane, Marketing & Corporate Social Responsibility Manager at Bord na Móna said 'At Bord na Mona we believe nature never stands still and neither should we. Our partnership with Body&Soul will allow festival goers to experience our commitment to being more Naturally Driven and enjoy the Positive Energy at OurLand in this unique and magical festival setting. We are on a sustainability journey with ambitious renewable energy and biodiversity targets, and the ethos of Body and Soul fits perfectly with our sustainability principles. OurLand, set in the backdrop of the spectacular Woodlands area, is designed to allow everyone to share the experience of our journey in a fun, interactive and exciting way".
Avril Stanley, Body&Soul Founder also commented: 'We're delighted to welcome Bord na Móna to the festival this year, as we have been impressed by their commitment to creating renewable energy solutions that will drive real change towards a more sustainable future for us all. We are dedicated to encouraging our audience to make sustainable choices at the festival, from carpooling to recycling on site and our 'Leave No Trace' policy. We have a responsibility to the land that we eat, sleep and festival on for three days and nights and I believe we can use the festival for real social change in the area of sustainability. Body&Soul is all about escape, enjoyment and coming together and we believe Bord na Mona's line-up of talent, intriguing workshops and speakers across the weekend will make OurLand a festival highlight for our guests."
Here's a snippet of what to expect across the weekend:
Positive Energy Stage
No better way to kick off each festival day than with some yoga and mindfulness sessions before getting creative. The centrepiece of the entire space, this will be a hub of excitement and the beating heart of daytime activities.
Earth Stage
A wild and wonderful space filled with nature experts, Bord na Móna energy specialists and Naturally Creative presentations from some of ireland's best known talents. Bord na Móna's very own Mini Beast Hotel will also make a special appearance!
Air Stage
This is where the real creative work happens – festival goers stop by, get stuck in and make amazing things happen. We're talking taking raw materials and making them into something unique – not to be missed!
As a result of efforts over the last few years Body&Soul has become the first Irish festival to win three Greener Festival Awards, the international accreditation for festivals who are working to reduce the environmental and social impact festivals worldwide.