Bord na Móna announces biggest change of land use in modern Irish history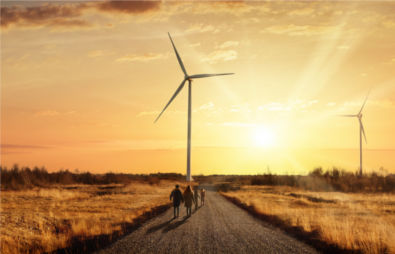 Bord na Móna is announcing the biggest change of use involving Irish land in modern history. 125,000 acres of bogland that are now being used to provide energy peat to three power stations will transition to new uses by 2030. After 2030 the company will no longer harvest energy peat and will have completed its move to new sustainable businesses, located across its bogs and landholding. The move will involve the rehabilitation of tens of thousands of acres of Irish bogs providing new biodiverse habitats that can also support new eco-tourism and community amenity resources.
The new sustainable businesses and activities located across Bord na Móna's bogs will include; renewable energy development, domestic fuels, biomass development, resource recovery, horticulture, eco-tourism, and community amenities.
The announcement came at the launch of Bord na Móna's Sustainability 2030 Report, by Minister for Energy, Communications and Natural Resources, Alex White TD.
Speaking at the launch, CEO Mike Quinn said: "Bord na Móna has a mandate from the Irish people to develop the natural resources located on these bogs for the benefit of the Irish people. That mandate means our business was, is and will remain rooted in the bogs of Ireland.
"For the last eight decades, we have underpinned Ireland's energy security by supplying peat from Irish bogs to power stations. By 2030 we will cease harvesting energy peat but we will be making sure those 125,000 acres do more. We will use the land to continue to underpin Ireland's energy independence only now we will be using green sustainable energy sources such as wind, biomass and solar power. We will utilise the land to continue to supply domestic heating products using more biomass and low carbon raw materials. We will use it to expand both our horticulture and resource recovery businesses. Vitally, we are projecting that we will continue to be a major employer in the region for generations to come.
"Very excitingly, as we manage the energy peat transition our ecologists will ramp up the mammoth task of rehabilitating tens of thousands of acres of bogs. This will see a huge increase in the biodiversity across the Midlands as native plant, animal and insect species colonise these vast rich new habitats. As we have already seen on our wind-farms, these areas coexist quite well with our new commercial land uses. They also provide valuable amenity areas for local communities, and in some areas we see potential for significant eco-tourism development as we have in Lough Boora Discovery Park."
Mike Quinn also pointed to some the environmental benefits that this change will mean: "The move also, of course, means that our carbon profile, which is already falling fairly dramatically, will see a very substantial deceleration in the next decade and a half. Add in the positive improvements in biodiversity across vast areas of land in this country and you have a change of at least national significance."
Also speaking at the launch Bord na Móna Chairman, John Horgan, said: "Today's announcement is a historic one for our great company. The task of reorienting Bord na Móna from being nearly solely focused on energy peat into other business areas has been going on for some time. By announcing the 2030 target today we are for the first time, putting an end date on that transition period.
The change is significant not just in terms of the land use but in terms both of how we perceive ourselves and how we will be perceived. Whatever else changes, however, will continue to be a company that is rooted in the Irish bogs, delivering in many different ways for the Irish people and the State".