Bord na Móna delivering on climate action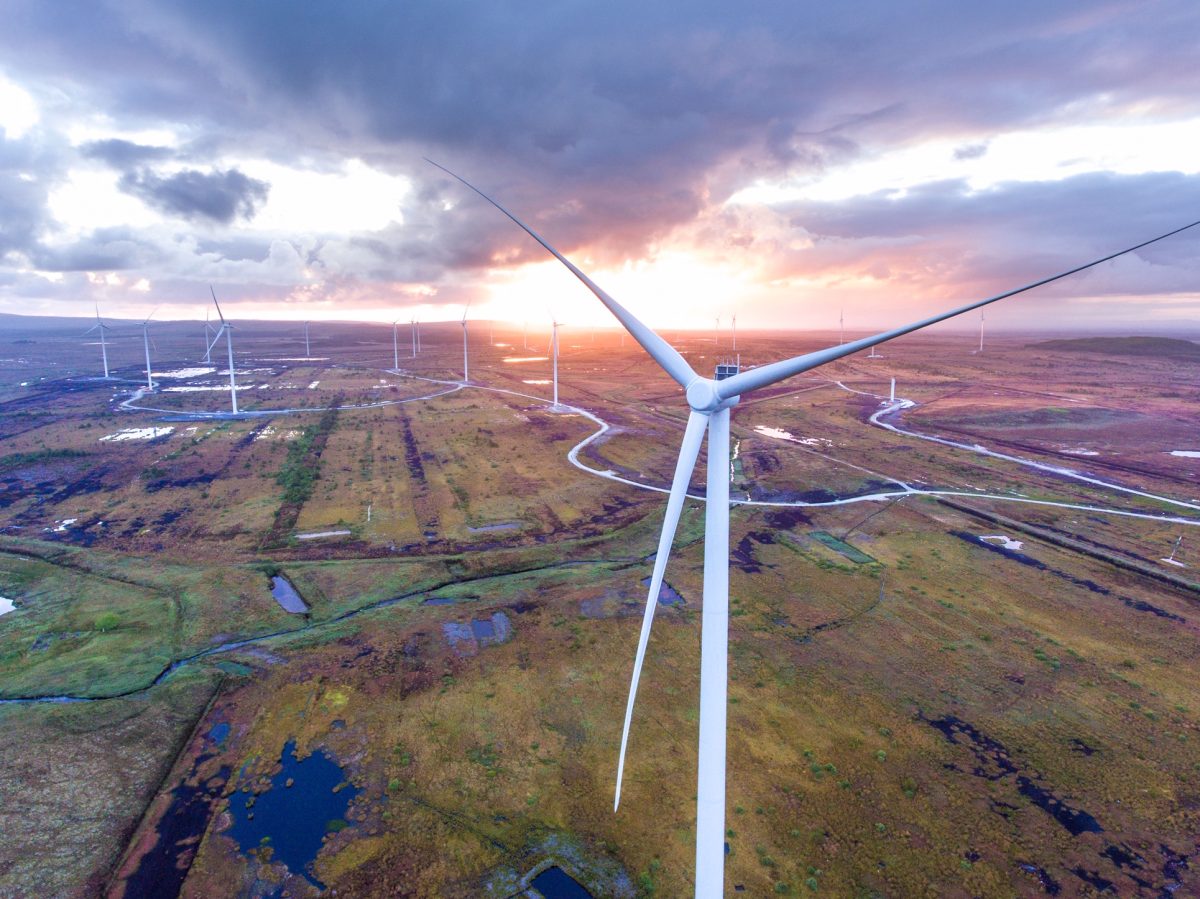 Bord na Móna today launched its Annual Report for the year ended 25 March 2020 (FY20). The company continues to make significant progress on its Brown to Green strategy.
The Brown to Green strategy involves an expansion of existing low-carbon businesses involved in renewable power generation, recycling and resource recovery. Our four business units continue to make progress across all areas of the business.
Through FY20, Powergen Development Business Unit has successfully accelerated its development pipeline and passed some significant milestones. An additional 93 MW of generating capacity was added to our portfolio as Phase 1 of the Oweninny Wind Farm in Co. Mayo, developed with our partners ESB, went live. We have also submitted a planning application for the Derrinlough Wind Farm, Co. Offaly; and have recently been granted planning permission for the Derryadd Wind Farm in Co. Longford. Preliminary construction works also commenced on the 75 MW Cloncreen Wind Farm in Co. Offaly, and the procurement phase is well advanced for Phase 2 of the Oweninny project in Mayo, a 31-turbine development, which once completed will see the Oweninny Wind Farm as the largest on-shore development on the Irish power system.
Similarly, the Resource Recovery Business Unit also reported significant progress including service to over 130,000 domestic households and 5,500 commercial businesses across Ireland. It has also completed a significant upgrade of our Tullamore MRF, which further underpins our commitment to extract as much recoverable and recyclable material as possible from waste. We continue to diversify this business into new waste streams and markets, including the launch of a new farm-plastics recycling facility at the former briquette factory in Littleton, Co Tipperary and we have also further upgraded our tyre-recycling facility in Drogheda.
The Energy Business Unit also moved into an intensive phase of Peatland Rehabilitation going forward. Performance continues to be strong in the Home Heating division, serving the needs of home-owners dependent on solid fuel across the country. In Horticulture, it accelerated on its journey towards peat-free retail growing-media through our Greener Gardening Company and Growise businesses. In Power Generation Operations, it continues to manage our operating wind farm assets providing renewable energy to tens of thousands of homes, while accelerating our decarbonisation through increasing sustainable biomass usage at our EPL thermal plant.
Our fourth Business Unit – New Business – is targeting medicinal herbs markets in Europe where strong growth is predicted. We commenced planting on 38 hectares and repurposed one of our workshops to facilitate a manufacturing facility that will dry, cut and package our products. We have also achieved organic certification for 2,574 hectares on lands associated with planting, offering us an invaluable USP for our products. This has also resulted in new employment opportunities that we aim to expand over the coming years.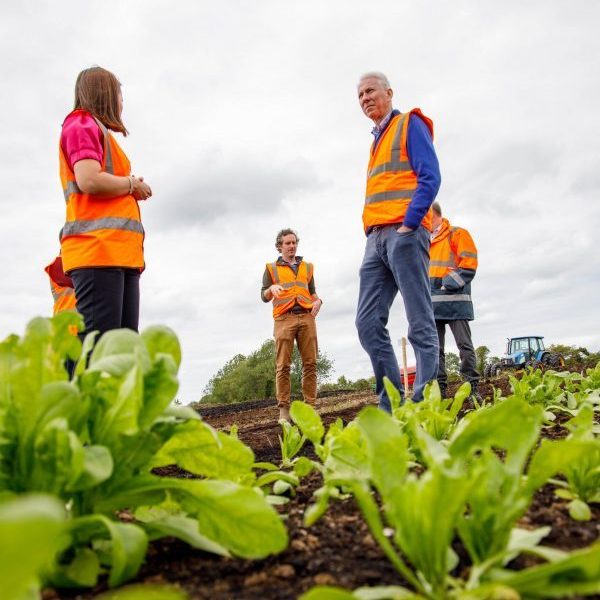 Commenting on the results, the Chief Executive of Bord na Móna, Tom Donnellan said:
Last year we announced that Bord na Móna is in the business of climate action. This means demonstrating how we are leading in, supporting and implementing national policy as we build a new sustainable business.  Our green, sustainable operations already generate a significant amount of our revenue and as the Brown to Green strategy progresses towards its stated conclusion, they will come to define and sustain Bord na Móna.
Mr. Donnellan also added:
The Brown to Green strategy involves a phased, multi-year programme of activity. Last year we reported on the first stage which saw the company consolidate and simplify its traditional business, manage the challenges to our remaining peat operations and cut the overhead cost structure of the company by 40 per cent. The completion of stage-one of the transition to a low-carbon business in FY20, generated a number of costs in the reporting period. These costs are reflected in the company's net loss of €22.5 million for FY20 and €65.9 million of exceptional costs. It is especially noteworthy that the financial stability of the company is evidenced in operating profit (before exceptional items) remaining steady at €40.4m, the €23.9m reduction in net debt and the year-end positive cash position of €1.0m.
Beyond FY20, the company continues to operate in a challenging business environment that was further complicated by the onset of the global pandemic. Despite these challenges, the financial and other gains accruing from the Brown to Green strategy have enabled the company to anticipate both improved profitability and growth and expansion for our green business operations in the coming year.
Also commenting on the results, Chairman, Geoff Meagher said:
These results show Bord na Móna at the beginning of a new chapter in its existence. From renewables to peatland rehabilitation and resource recovery, Bord na Móna is providing a range of low-carbon solutions to the Irish economy. In doing so we are turning the decarbonisation narrative into a good news story for people in our local communities and across Ireland.
The Annual Report shows that the costs of the decarbonisation programme, exceptional items and investment costs have amounted to €65.9m. The company reported a deficit, including decarbonisation programme costs, of €22.5m, while Operating Profit (before exceptional items) remains stable at €40.4m. Net Debt has been reduced by a further €23.9m and the company reports a year-end positive cash position of €1.0m, giving Bord na Móna a strong financial base for future growth.