Bord na Móna deploys new excavators for bog rehabilitation work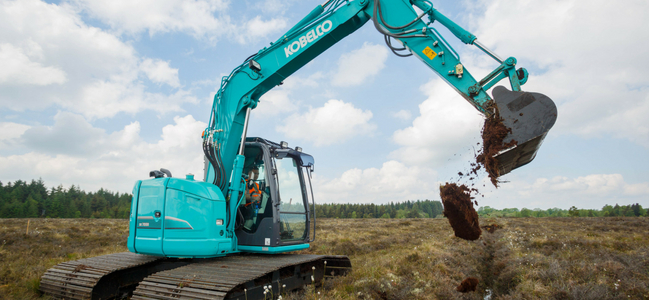 Bord na Móna deploys new excavators for bog rehabilitation work

200 hectares of bog rehabilitated in the last year

Bog rewetting promotes carbon capture, biodiversity and habitats for native species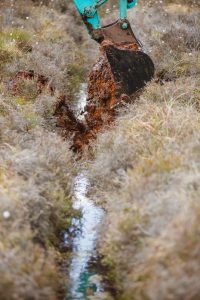 New machines have been deployed on Bord na Móna lands as part of a plan to rewet thousands of hectares of Bogs across Ireland. The machines are used to block decades old drains on the bogs causing them to rewet and start growing again.
The two new machines, which have been especially engineered for bog work, cost over €100,000 and have been deployed in the past week on locations in Longford and Tipperary.
Speaking on Clonwhelan Bog, near Edgeworthstown, Co Longford, Bord na Móna Ecologist David Fallon said "These machines are like massive bog defibrillators, giving them the push they need to start living again. Their arrival here is a massive boost to the task of blocking the drains that will raise the water levels and rewet the bog.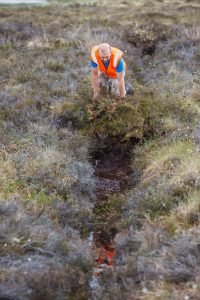 Once the bog is wet the live mosses which build the bog will return in force. In locations like this when the live mosses are active again the bog can return to being a carbon sink. We hear a lot about the effectiveness of rainforests in this regard but Irish bogs can be just as effective in drawing down and storing carbon.
 These rehabilitated bogs also have the immediate benefit of providing new habitats for rare Irish flora and fauna. We have 162hectares of bog here that once rewetted, we hope will become a habitat for a number of precious species including the Curlew."     
The company has announced that it has progressed the rehabilitation of over 700 hectares of cutaway bog in the past year. This adds to the 15,000 ha of bog already rehabilitated by the company. The company has outlined a target of at least 10,000 hectares to be rehabilitated in the coming decade. In 2015 Bord na Móna announced it was transitioning towards a more sustainable business model and that it would cease harvesting peat for energy completely by 2030.