Bord na Móna Growise Sponsors Myeloma UK Garden at Chelsea Flower Show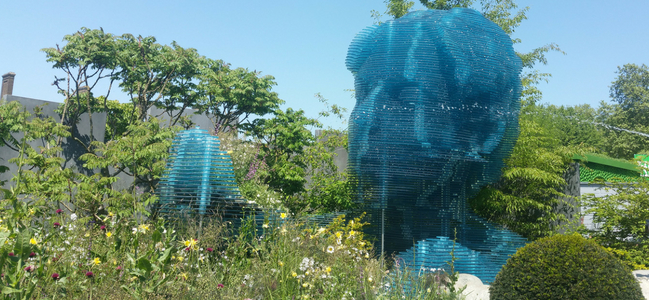 Bord na Móna Growise is a proud sponsor of the Myeloma UK Garden at Chelsea Flower Show 2018 which received a Silver Gilt medal for the innovative design that was conceptualised by previous RHS gold medal winners John Everiss and Francesca Murrell. The garden raises awareness about myeloma, a form of blood cancer originating in the bone marrow, which, while treatable, is not yet curable. The garden represents themes of hope and care which are vital to all those impacted by a myeloma diagnosis.
Rising from the centre of the garden is a giant sculpture, which stands at 12 feet high. This was constructed from layers of transparent blue Perspex® acrylic. The design team part-assembled the sculpture ahead of the show and, as the gates at Chelsea are nine feet high, finalised the construction on the grounds. The garden is nearly 40 x 20 feet and located in the Space to Grow section of the flower show which is aptly themed around health and wellness.