Bord na Móna launch a Summer of Naturally Driven Challenges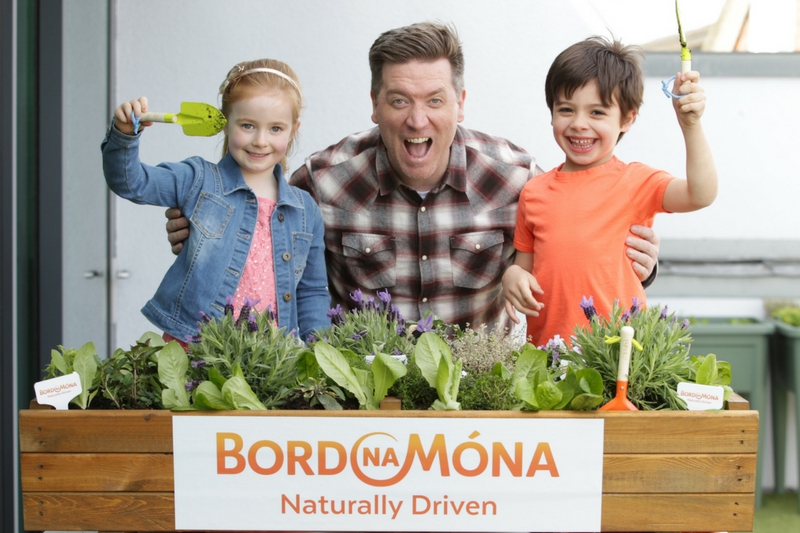 This year Bord na Móna want to help to build a more sustainable future by supporting families around Ireland who are Naturally Driven to Change and willing to take on a challenge this summer.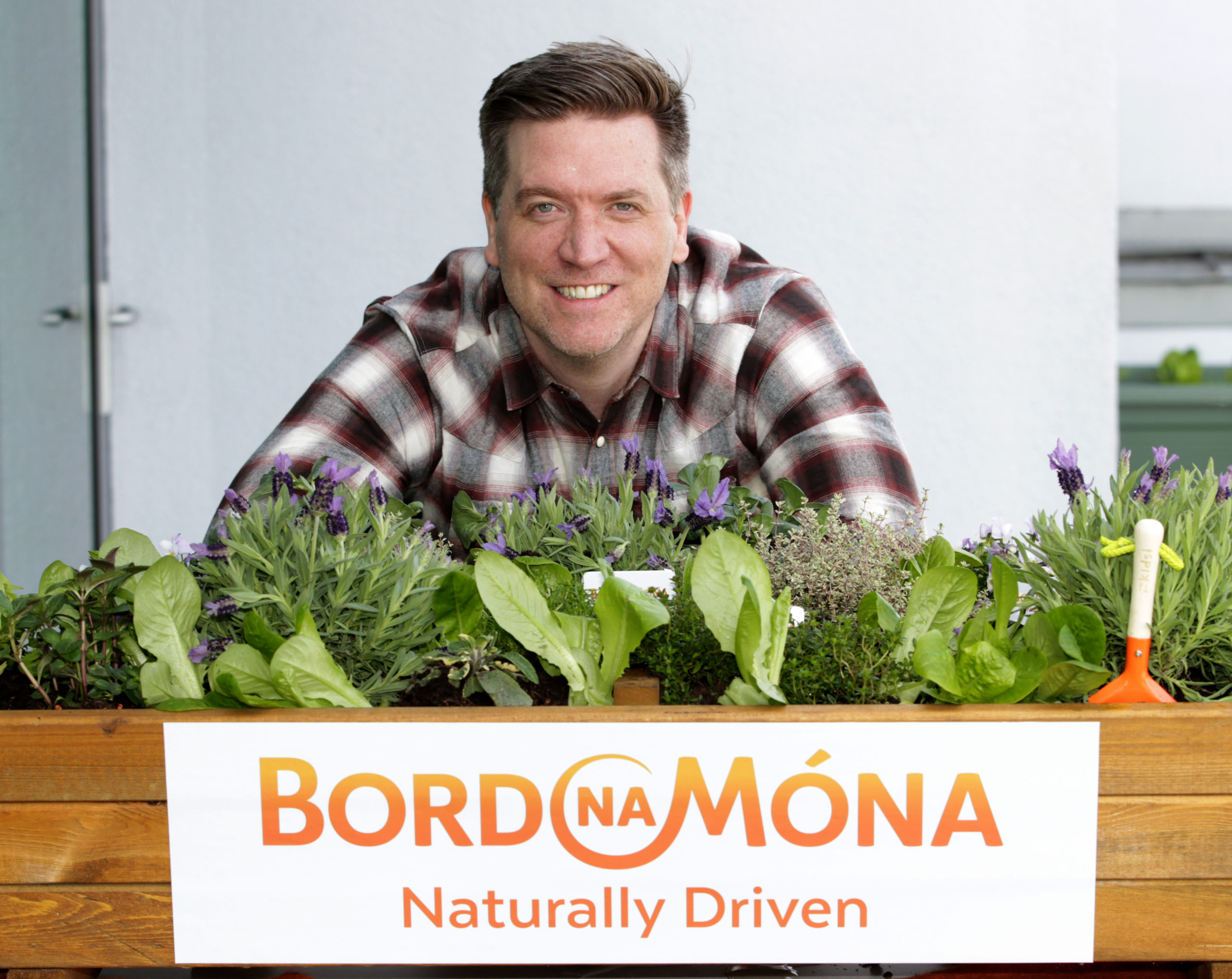 Today FM's Dave Moore is heading up the first family recruited to take part and launched his own challenge today at Marconi House. Ahead of World Earth Day on Sunday, where this year's theme is taking action on plastic pollution, Dave and his Today FM Family have committed to reducing the amount of plastic brought in to the office this summer by growing and harvesting their own salad ingredients on the Today FM balcony.
Speaking at the launch Dave Moore said; 'This is my second year working with Bord na Móna and I was keen this year to make sure I was rolling up my sleeves and getting more involved. We talk about sustainability but I wanted to really understand what's it all about and what I could do to make a change. I'm hoping to have a bit of fun with the Today FM challenge.'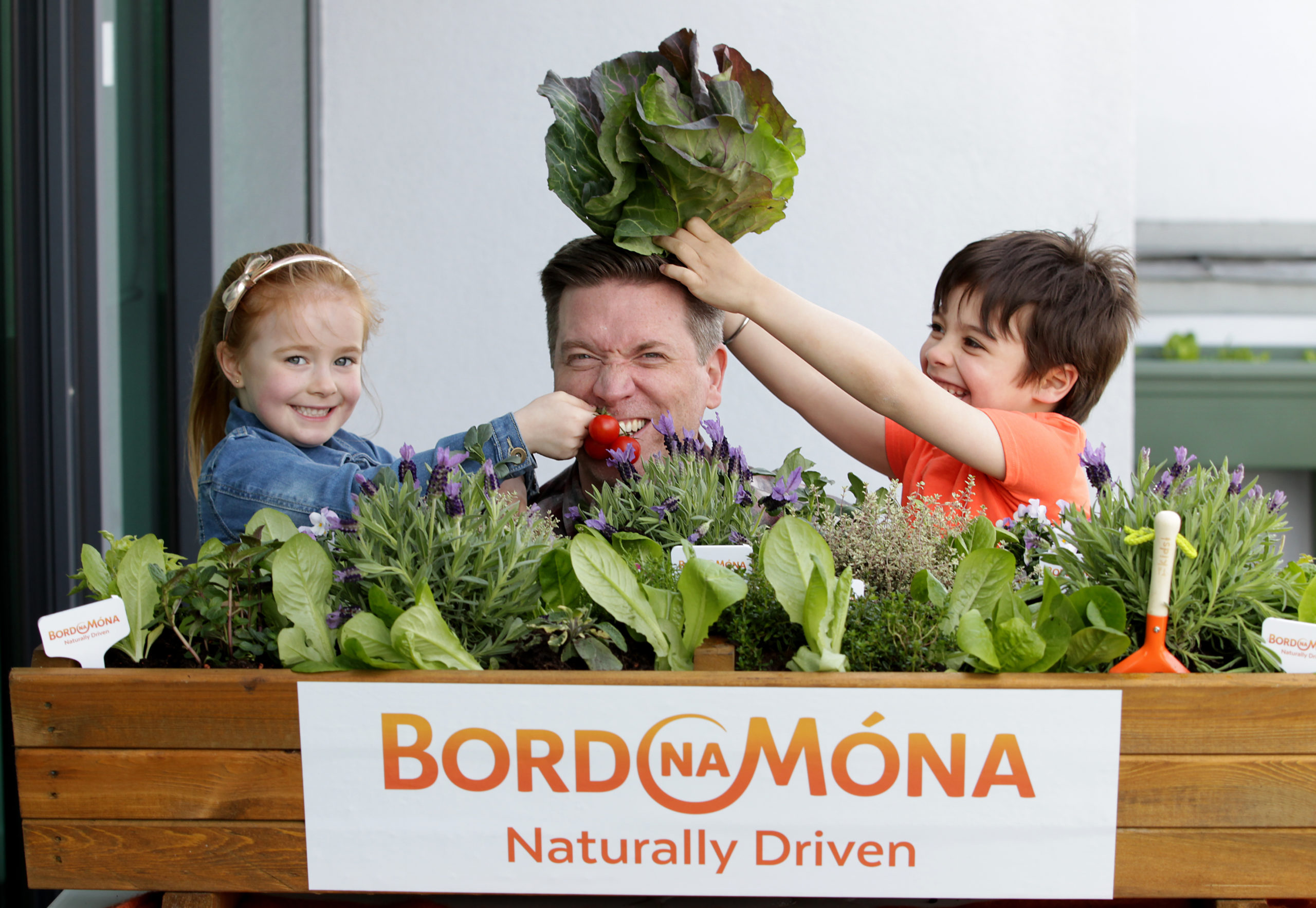 By making small changes over time, these all add up to making a big difference. Bord na Mona's team of experts will be helping families around Ireland this summer to take on challenges that will bring about a positive and lasting change, both in their home and in their wider communities.
2018 is set to be a big year for positive changes in the household. Being more environmentally aware and sustainable is something families are becoming more tuned into. However, not everyone knows where to start or how they can play their part but positive change doesn't always mean big change.
Commenting on the campaign, Orla Kane, Strategy Planning, Corporate Social Responsibility and Marketing Manager at Bord na Móna said, 'At Bord na Móna we are committed to leading the change to a more sustainable, naturally driven future. Our business is uniquely positioned to provide families with expert tips and help across a number of areas in their homes and this year we want to use that expertise to make real, measurable change in homes and communities around Ireland.'
Families will champion themes within the overall theme of sustainability; Grow Your Own, Recycling & Waste, Energy Efficiency and Biodiversity. The collective results of the challenges will be revealed in September.
Follow their journeys and find out more about how you can do your part at www.todayfm.com/BordnaMona and www.facebook.com/bordnamonaireland