Bord na Móna readies site for €20m smokeless coal facility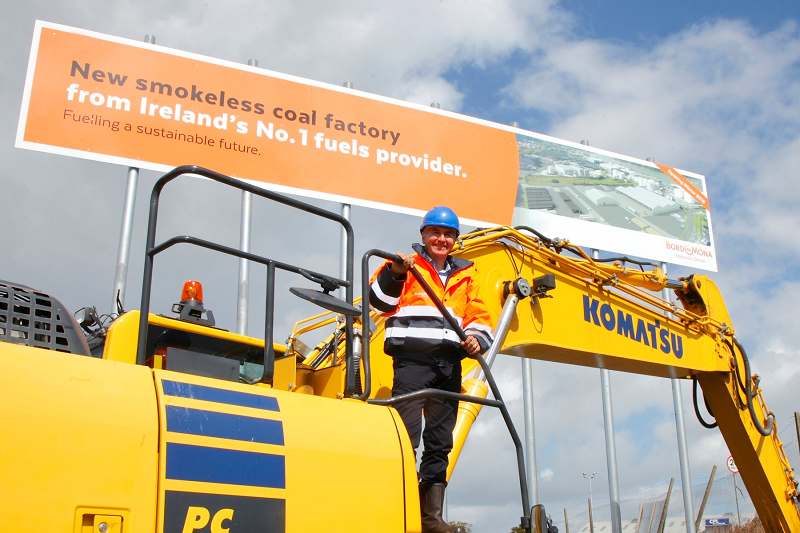 80  jobs during the construction phase, 25  jobs in the operation phase
Permitted to produce up to 150,000 tonnes of smokeless coal
Following construction of the plant, Bord na Móna will be ready to supply the market as it transitions to smokeless coal. A total ban on bituminous coal is planned to be introduced by the Government over the next two- three years.
Speaking at the launch, Head of Bord na Móna Fuels, Eddie Scaife said "I'm delighted to be here today to announce the start of works at Foynes. The Government has clear objectives around clean air, and new smokeless fuels will be a key part of meeting those aims. Bord na Móna is the market leader in solid fuels and the construction of this plant will see it maintain that leadership through and beyond the transition to smokeless fuel.
Today's launch means we are starting this new phase of the conversation with our customers. We've been supplying Irish consumers with what they need to heat their homes for generations and we are looking forward to supplying them with cleaner, smokeless coal that they can rely on when the new regulations come into effect. Once operational we will be producing a high quality product here in Foynes that will be cleaner and that crucially will perform as well as traditional coal products. This development is good for the environment, good for jobs and good for consumers."      
The project will generate 80 jobs during the construction phase. The facility will also generate 25 jobs when it becomes operational, not including indirect employment arising from stevedoring, material handling and local haulage.
Bord na Móna Fuels submitted its planning application for the development to Limerick City & County Council in 2015 and received final approval in July 2016.