Bord na Móna Reinforces Bog Rehabilitation Programme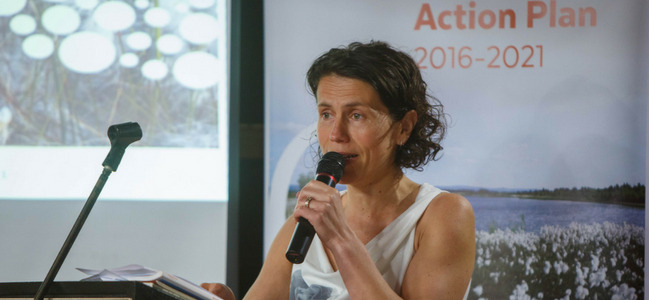 Company deploys new excavators for rehabilitation work
Ecology team expanded
200 hectares of bog rehabilitated in the last year
Biodiversity increases, habitats for native species expand under plan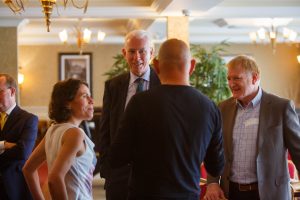 Bord na Móna is increasing its investment in bog rehabilitation as it transitions away from energy peat towards a more sustainable business model. The company made the announcement today at a public review of its Biodiversity Action Plan (2015-19) in Ballymahon, Co Longford.
At the event the company also announced that it has progressed the rehabilitation of over 700 hectares of cutaway bog in the past year. This adds to the 15,000 ha of bog already rehabilitated by the company.
The company has outlined a target of at least 10,000 hectares to be rehabilitated during the remaining period of the plan.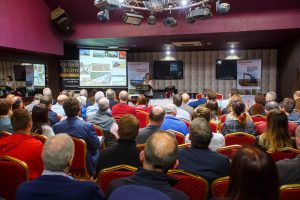 Speaking at the review in Ballymahon, Co. Longford, Bord na Móna's Chief Ecologist, Catherine Farrell, said "Bord na Móna has set an ambitious target for bog rehabilitation and it's great to see the company support this aim not just with a large investment in machinery but also the expansion of the rehabilitation team to include extra machine operators and four dedicated ecologists.
 On top of rehabilitating cutaway bog, where conditions allow we are also working to restore some bogs to near pristine conditions.  We now have over 1,500 hectares of bog restored and are increasing resources in order to achieve our aim of having a further 2,000 hectares restored in the coming decade.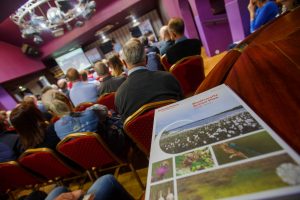 The review day is a really important day for us to listen to all the people who interact with our bogs and get their feedback on what we are doing. It's also a really useful way for us to connect with communities and let them know about how rehabilitation benefits them. We have made a lot of progress in Corlea, Co Longford, developing a community wetland. These wetlands represent Bord na Móna's new environmental dividend to the community as they provide new amenity spaces for people to enjoy and a wonderfully rich new habitat for a whole ecosystem of native plants and animals."   
Other highlights announced at the review include;
Progress in development of Co Longford's Corlea community wetland adjacent to the company's proposed windfarm at Derryadd,
Rare and unusual species recorded on Bord na Móna bogs including the Glossy Ibis and White tailed Golden Eagle,
Curlew survey ongoing by BWI; numbers reported as stable on restored bog and bog remnants,
Full rehabilitation plan for Littleton bogs drafted with work completed on some cutaway,
Report on Ballysorrel bog, Co Tipperary 99% restored across 187 hectares.
The event in Ballymahon was attended by a range of national and local stakeholders in bogs and biodiversity. The review was addressed by a number of experts and academics including Greenhouse Gas expert, Dr David Wilson, Senior Planner with Longford County Council, Donall Mac an Beatha and broadcaster and writer, Manchán Magan. It concluded with a field trip to the company's nearby wetland at Corlea.
To view the Biodiversity Action Plan please go to http://www.bordnamona.ie/company/news/publications
 
For further details contact
Pat Sammon
Bord na Móna Corporate Communications
0861987299