Bord na Móna to commence Enhanced Peatland Rehabilitation Scheme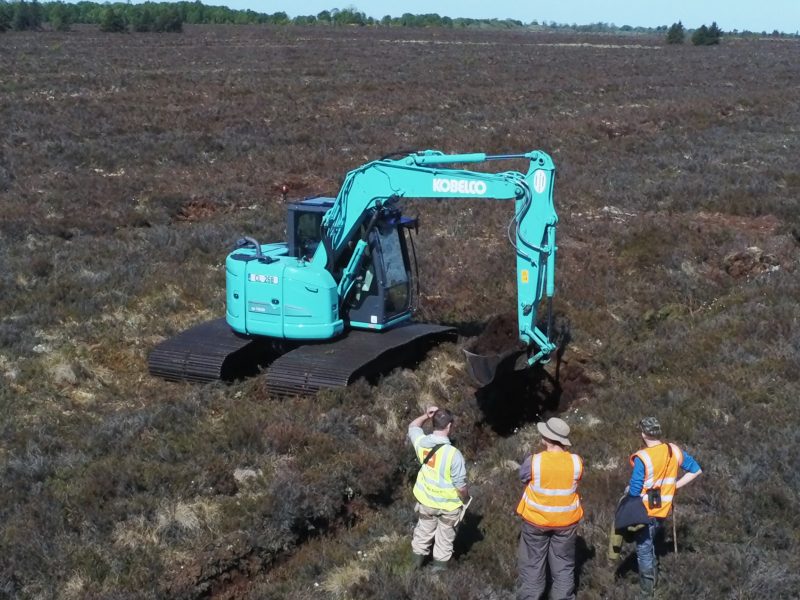 Bord na Móna announces that all peat harvesting is to be suspended and all employees will be reassigned as bog rehabilitation programme commences.
Bord na Móna has suspended harvesting and commenced work on its Enhanced Peatland Rehabilitation Scheme (EPRS). The company says the EPRS provides clarity for employees who have been concerned by the ongoing uncertainty around planning for peat harvesting which has become increasingly challenged since last year's High Court case. EPRS will see Bord na Móna meet its objective of rehabilitating or restoring 65,000 hectares (160,000 acres) of peatlands. The company is also rehabilitating peatlands on behalf of other state agencies and third parties.
The company will now commence EPRS work on its bogs this summer. EPRS, which is of international significance, was announced last October as a key component of Bord na Móna's move away from peat.
Last year the High Court ruled, in the absence of primary legislation providing an alternative mechanism for compliance with European environmental law, that all peat extraction operations on bogs over 30 hectares require planning permission. Following this ruling, the company applied to An Bord Pleanála (ABP) for leave to apply for substituted consent for the company's remaining operational bogs. Bord na Móna lodged its substituted consent applications after it was granted leave to apply by ABP in May 2020. The company has recognised that this application process is itself a cause of uncertainty that will have to overcome a range of legal and planning challenges. The intention now is to progress the application while also exploring alternatives to peat as we continue to reduce the amount of peat required from harvesting. Impacted employees will be reassigned from peat harvesting works into EPRS operations.
Bord na Móna last week received confirmation from the Department of Communications, Climate Action and Environment that they would work intensively with Bord na Móna and other relevant parties to quickly finalise the funding and other details of the scheme in the coming weeks. The confirmation is in line with the initial response by Government to the recently published Just Transition Progress Report, and the objective to transform thousands of hectares of peat harvesting bogs into new areas of biodiversity and natural beauty across the Midlands of Ireland.
EPRS, which will involve an ongoing programme of works, is the most extensive of its kind ever undertaken in Europe. It is a key part of Bord na Móna's Brown to Green Strategy that has positioned the company at the forefront of delivering on government policy and national decarbonisation commitments. Enhanced rehabilitation involves a wide array of engineering and ecology works designed to encourage and accelerate natural recolonisation and restoration processes. Once rehabilitated, the peatlands will include peat-forming bogs and a mosaic of wetlands, grasslands and native woodlands. The plan also involves research and analysis of the greenhouse gas mitigation and sequestration that will accrue from the rehabilitation programme.
Commenting on the decision to begin rehabilitation operations, Bord na Móna Chief Executive, Tom Donnellan said:
"As a company, we are supporting Ireland's response to the ever-increasing challenge posed by climate change. In November 2019 we announced plans for an accelerated exit from peat harvesting activities in line with the Brown to Green strategy. Changing how we manage and care for our land is key to this and in the time since we have been working with the Government to see how best we can use our land to help not just with Climate Action but also to support national policy on biodiversity.
This enhanced rehabilitation scheme will reassign employees out of harvesting, straight into rehabilitation operations ahead of our original target later this year. This announcement provides clarity for employees who have been concerned by the ongoing uncertainty around planning for peat harvesting which has become increasingly challenged since last year's High Court case. I want to thank the Minister and the Department Communications Climate Action and Environment officials for their support of our scheme."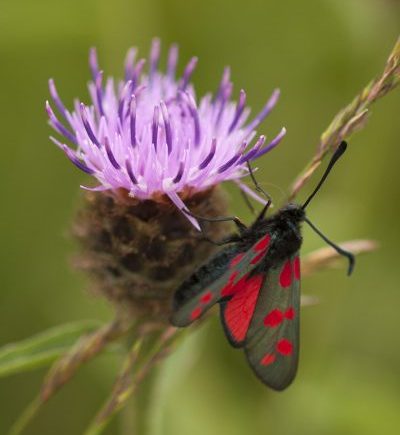 EPRS will also involve an acceleration of the move away from peat, with the company's remaining harvesting operations for 2020 to be suspended to enable the beginning of rehabilitation operations. Critically, this plan ensures that there will be no new job losses across Bord na Móna. Operations at peat-based businesses including Derrinlough briquette factory, Edenderry power station (EPL) and the Kilberry horticulture facility will continue as normal and will be supported by existing peat reserves. The process to move EPL to 100% renewable sustainable biomass also continues. The company will review the new timelines for the transition to a non-peat product base and operations model that will take place over the next few years.
The company's Brown to Green strategy is a roadmap to transform Bord na Móna from a high carbon operation into a business taking a lead role on Climate Action. The strategy involves a €1.6billion investment in renewable energy, recycling, rehabilitation and other new low carbon business projects. It has already seen a profound transformation of Bord na Móna and the commencement of EPRS will further accelerate the move away from peat-related activities in a manner that secures employment for impacted employees and ensures Bord na Móna continues to be a major employer in the Midlands.