Bord na Móna to oversee 1,800 hectares raised-bog restoration programme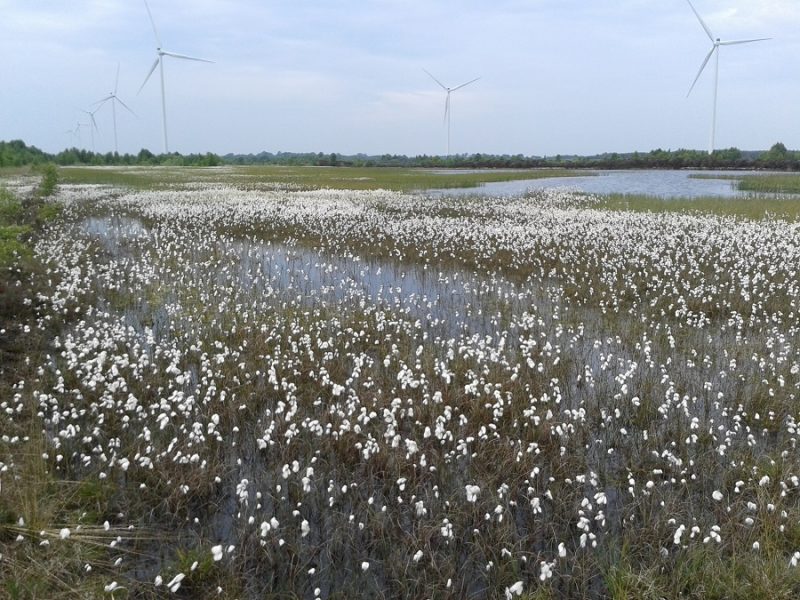 Bord na Móna is delighted to be awarded the project management of 1,800 hectares of the 2020 national protected raised-bog restoration programme by the Department of Culture, Heritage and the Gaeltacht, which was announced today by Minister Josepha Madigan, TD. The programme is one of the measures within Ireland's Biodiversity and Climate Action Plan.
It includes other necessary professional services and to undertake the restoration measures within the raised bog Special Area of Conservation (SAC) and Natural Heritage Area (NHA) network on a number of raised bogs across several counties in the Midlands region. An allocation of €5m had been set aside in Budget 2020, from the Carbon Tax Fund, for this programme.
The restoration programme could provide for up to 70 jobs in the midlands region across a range of professions including machine operators, engineers, hydrologists, ecologists, environmental scientists, site supervisors, community liaison personnel and in evaluating amenity development potential across the project area.
Minister Josepha Madigan, TD commented: "Peatlands are hugely valuable ecosystems, important for preserving biodiversity and help to address climate change. Restoring our protected raised bogs will ensure that the carbon content of the peat within each bog is stored in perpetuity.
"The national protected raised bog restoration programme links directly to an action in the Climate Action Plan 2019 for the Department of Culture, Heritage and the Gaeltacht to restore/rewet approximately 22,107 hectares of protected raised bog."
The Minister for Communications, Climate Action and Environment, Richard Bruton, TD, welcomes the start of the 2020 raised bog restoration programme being managed by Bord na Móna as part of the Climate Action Plan.
Minister Bruton commented: "The programme represents an important component of the Just Transition Plan by providing jobs in midlands communities and aiding biodiversity, nature and the local economy."