Creating a brighter future together
We want to help create a future we can all look forward to.
Bord na Móna is offering graduates a career to contribute towards Ireland's greener future and build a brighter future together. We're looking to develop and support a new generation of ambitious, creative and future focused professionals to progress their careers in areas aligned to Bord na Móna's climate solutions focus such as sustainability, climate targets, renewable energy and carbon storage. Bord na Móna will support further educational development through the 70:20:10 learning model. This graduate opportunity is a 2 year programme which will begin in September 2023.
Applications for our Graduate Programme are closed. 
Renewable Energy Graduate Roles

Operations Electrical Engineer Graduate
All roles are closed
Operations Automation Engineer Graduate
Development Engineer Graduate
Development Business Graduate
Commercial Mathematics Graduate
Commercial Engineer Graduate
Finance Graduate
Legal & Business Services Procurement

Corporate Graduate Roles

IT Graduate
All roles are closed
Finance Graduate
Business Graduate
Sustainability ESG Graduate

Bord na Móna Recycling Graduate Roles

Data analyst Graduate
All roles are closed
Sales Graduate
Marketing Graduate
Accountancy Graduate
Health & Safety Graduate
Engineering Graduate
Selection Process
There are a number of steps involved in our application process. Provided you meet our selection criteria you will be invited to the next stage. The stages are:
gradireland Graduate Recruitment Award Winner 2022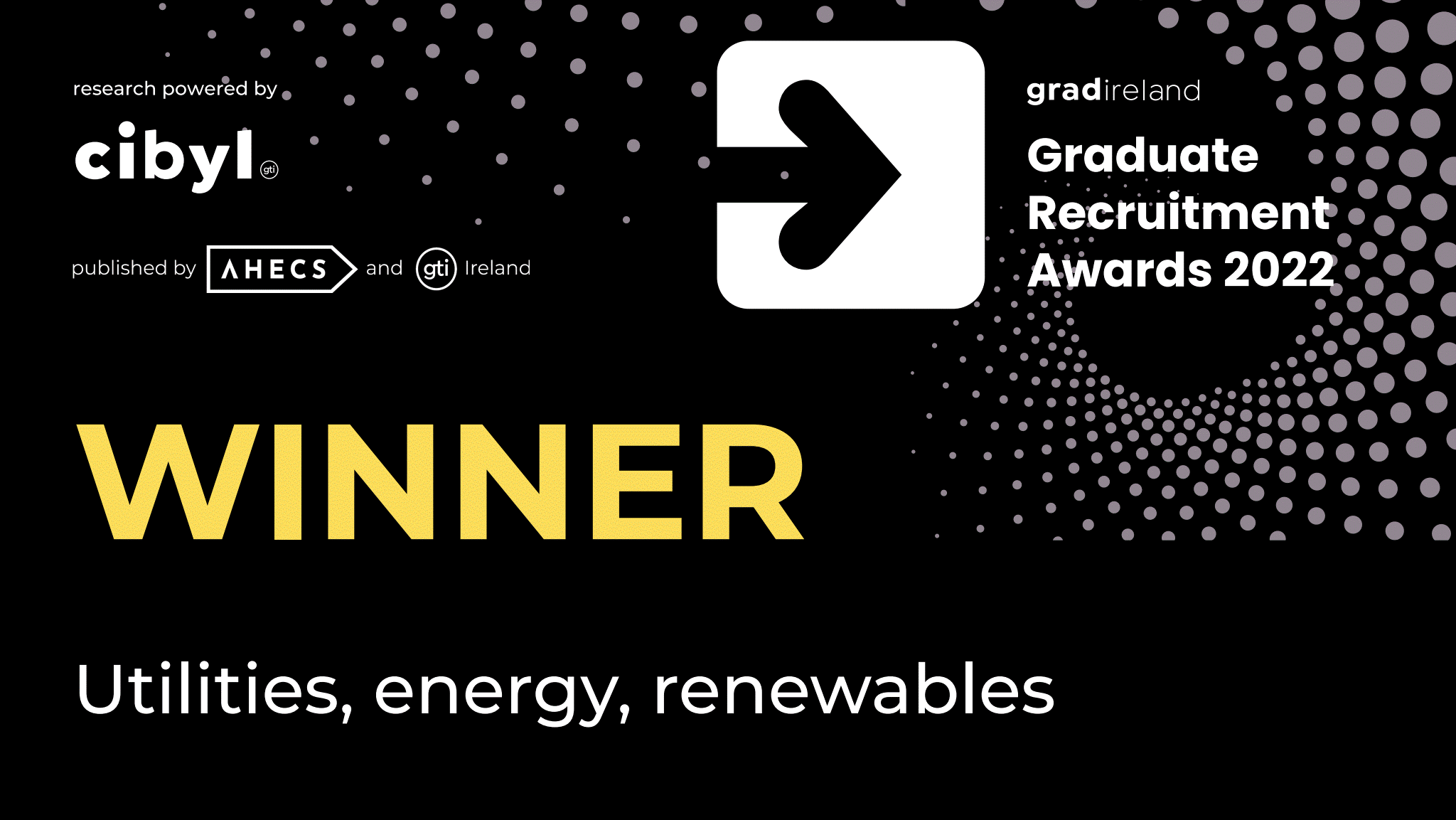 The graduate journey is designed with your development and success at the heart.