ESB and Bord na Móna reach Financial Close on Oweninny Wind Farm Project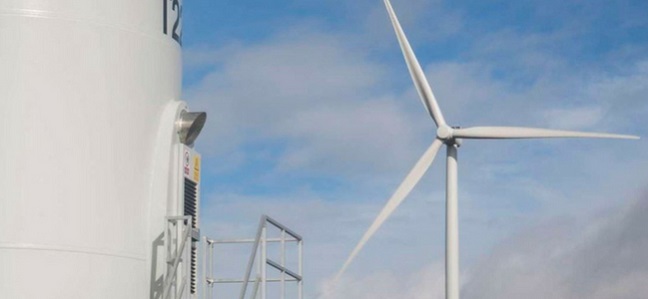 89MW North Mayo project represents overall investment of €160 million.
The wind farm's 29 turbines will supply clean energy to the equivalent of over 50,000 homes
Project will be financed by a consortium of banks including the European Investment Bank (EIB),  MUFG Bank, BNP Paribas and AIB 
Project is the EIB's largest financing in Ireland to date under the Investment Plan for Europe
ESB and Bord na Móna are pleased to announce that financial close has been reached on the €160m Oweninny project in North County Mayo.
The project will be financed with long-term debt from a consortium of banks including the European Investment Bank (EIB), who are providing 50 per cent of the funding, as well as MUFG Bank, BNP Paribas and AIB.
Located between Crossmolina and Bangor Erris, the site was formerly used for peat harvesting by Bord na Móna to provide indigenous fuel for ESB's peat fired power station at Bellacorick, up to its decommissioning in 2003. The country's first commercial wind farm was established at the site in 1992.
Commenting on this significant milestone for the 89MW project, ESB Chief Executive Pat O'Doherty welcomed ESB's collaboration with Bord na Móna, the EIB and the other financial institutions involved: "Through this project, we are building on a long history of indigenous electricity generation at Bellacorick and demonstrating our commitment to a low carbon future, powered by clean electricity. Oweninny wind farm will add to ESB's existing portfolio of 16 wind farms on the island of Ireland and will support our strategy to significantly reduce the carbon intensity of the electricity we generate.  Over the next decade, we will replace high carbon emitting generation with low carbon and renewable alternatives, and will collaborate with innovative, like-minded organisations such as Bord na Móna and the European Investment Bank, as well as AIB, BNP Paribas and MUFG, to lead Ireland's transition to a clean energy future."
Bord na Móna Chief Executive Tom Donnellan said: "We have a long history in Mayo and this exciting new venture represents the next chapter in Bord na Móna reaching 1GW of renewable assets by 2030, which will power over half a million homes across the Country. Our vision is to enable a more sustainable Ireland by harnessing our natural resources and I welcome this milestone in the project. Ireland has to completely transform the way that we generate and consume energy for the future. Whilst Peat production ceased in Oweninny some years ago, this joint venture with ESB demonstrates how we in Bord na Móna can best use our land bank of over 200,000 acres in order to support national policy to decarbonise by investing in new forms of renewable energy that are secure and sustainable. "
The European Investment Bank (EIB), which is providing half the funding, is the world's largest financier for renewable energy investment and technical experience gained from wind farms worldwide has helped strengthen the project. "The European Investment Bank's €80 million financing for the new Oweninny wind farm – 50% of total funding – represents our largest ever investment in renewable energy generation in Ireland and the largest financing in Ireland to date under the Investment Plan for Europe" said Andrew McDowell, EIB Vice President.
He added that: "Harnessing wind power to provide clean energy is crucial for Ireland to meet its EU and global climate commitments. That is why the European Investment Bank (EIB) – as the EU Bank and the world's largest financier for renewable energy investment – is pleased to work with ESB, Bord na Mona and Irish and international banks to back this landmark investment for County Mayo, on the location of Ireland's first ever commercial wind farm. Not only will this project contribute to Ireland's climate action targets, but it will also power over 50,000 homes and is creating around one hundred local jobs during construction."
European Commissioner Phil Hogan said: "This investment by the European Investment Bank and guaranteed by the Juncker Plan is a strong statement of support for the further development of clean energy in Ireland. The EU has and continues to be a leader in meeting the targets of the Paris Agreement and we all have a part to play. This €80 million investment from the EIB – the EU's bank – has the potential to make a significant contribution to Ireland's renewable energy and climate action targets, through the provision of clean energy to over 50 000 homes. The project also represents excellent collaboration on the part of the commercial semi-state sector as well as public and private sector banks."
The EIB financing is part of the Investment Plan for Europe and backed by the European Fund for Strategic Investments.
ESB and Bord na Móna have established a Community Benefit Scheme for the funding of local community projects and initiatives over the lifetime of the wind farm.
We can help Earth's atmosphere release some of this trapped heat by removing carbon from the air.
The project follows closely after Bord na Móna commenced a major peatland rehabilitation initiative with the support of climate action funding from the Irish Government. Bord na Móna has recently called a permanent end to peat harvesting as it moves to become a climate solutions business focused on renewable energy, peatland rehabilitation and recycling.
Coordinated by Bord na Móna, together with National Parks and Wildlife Service (of the Department of Housing, Local Government and Heritage), the Environmental Protection Agency, National University of Ireland Galway and ERINN Innovation Ltd, with additional co-financing from Department of Agriculture, Food and the Marine, the project will work with peatlands in Ireland's midlands and the communities around them to deliver capacity and support related to a low-carbon economy.
The project will establish:
A Peatlands Knowledge Centre of Excellence in Ireland that will explore and carry out best practices in peatland restoration and rehabilitation and design methodologies to monitor and analyse carbon fluxes. Over time, the peatlands are expected to store more carbon and also support multiple ecosystem service benefits
A Just Transition Accelerator programme that will focus on low-carbon and circular economies to support the midlands region economically. It intends to provide a range of services for the development of new sustainable products, services, enterprises and value chains.
An immersive People's Discovery Attraction in the midlands that will be designed to introduce the importance of climate action and peatlands to citizens. Its long-term aim is to progress with the establishment of an educational space that cultivates curiosity and climate literacy, providing a forum for dialogue and discovery.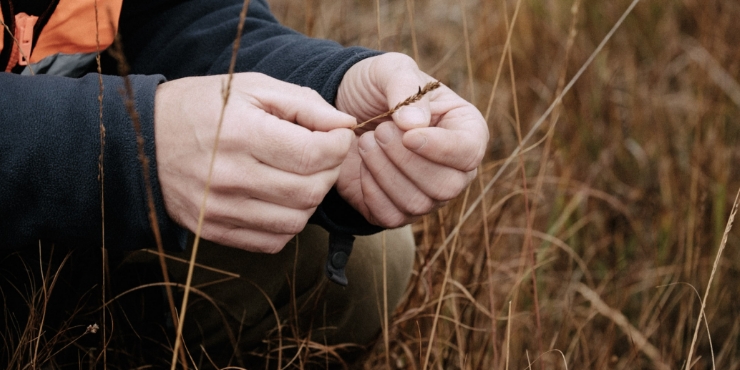 Image source: Bord na Móna
"Our peatlands are a precious resource in terms of storing carbon, restoring biodiversity and supporting local communities in new jobs taking care of our environment. I am delighted to welcome another major project just months after we announced Government support for the rehabilitation of a huge tract of Bord na Móna peatlands.
The Peatlands Centre of Excellence, Just Transition Accelerator, and the new Discovery Attraction supported by this EU LIFE project put the spotlight and investment where it should be – on peatlands and people."
Minister for Heritage and Electoral Reform, Malcolm Noonan, TD said:
"The restoration and rehabilitation of Ireland's peatlands is a critically important aspect of our response to the climate and biodiversity emergency. When healthy, these unique and precious habitats are home to some of our most threatened species, and are among our best lines of defence against climate change – sequestering and storing carbon, reducing the impact of floods and filtering water.
They are also places where people can experience the wonder of nature and nourish the deep connections that inspire us to protect it. I am proud that the Department of Housing, Local Government and Heritage will be an active partner in the Peatlands and People project, which closely aligns with Ireland's national biodiversity objectives and will build on the extensive work the National Parks and Wildlife Service has undertaken to date to rehabilitate and restore these extraordinary habitats."
Bord na Móna Chief Executive, Tom Donnellan said:
"I warmly welcome this significant funding from the European Commission for this project that will contribute towards the implementation of Ireland's Climate Action Plan. Bord na Móna is taking a lead role in this as we are now focused on reducing greenhouse gas emissions and enhancing carbon-storage potential through best practice restoration and rehabilitation of peatlands.
I am particularly pleased that the project recognises that climate action doesn't happen in isolation, it will require a new awareness and behaviour change across society. We have been through this fundamental change and I think we can show that you can achieve business growth and place a new value on the environment that sustains all of us."
The project partners plan to hold a stakeholder engagement day to explore the details of the EU LIFE IP Peatlands and People project when current Covid-19 restrictions ease.
More information about the project can be found on the Peatlands and People website.
View our Annual Report 2020