Lough Boora Fairies Gear Up for Magical Fairy Door Tea Party in aid of Barretstown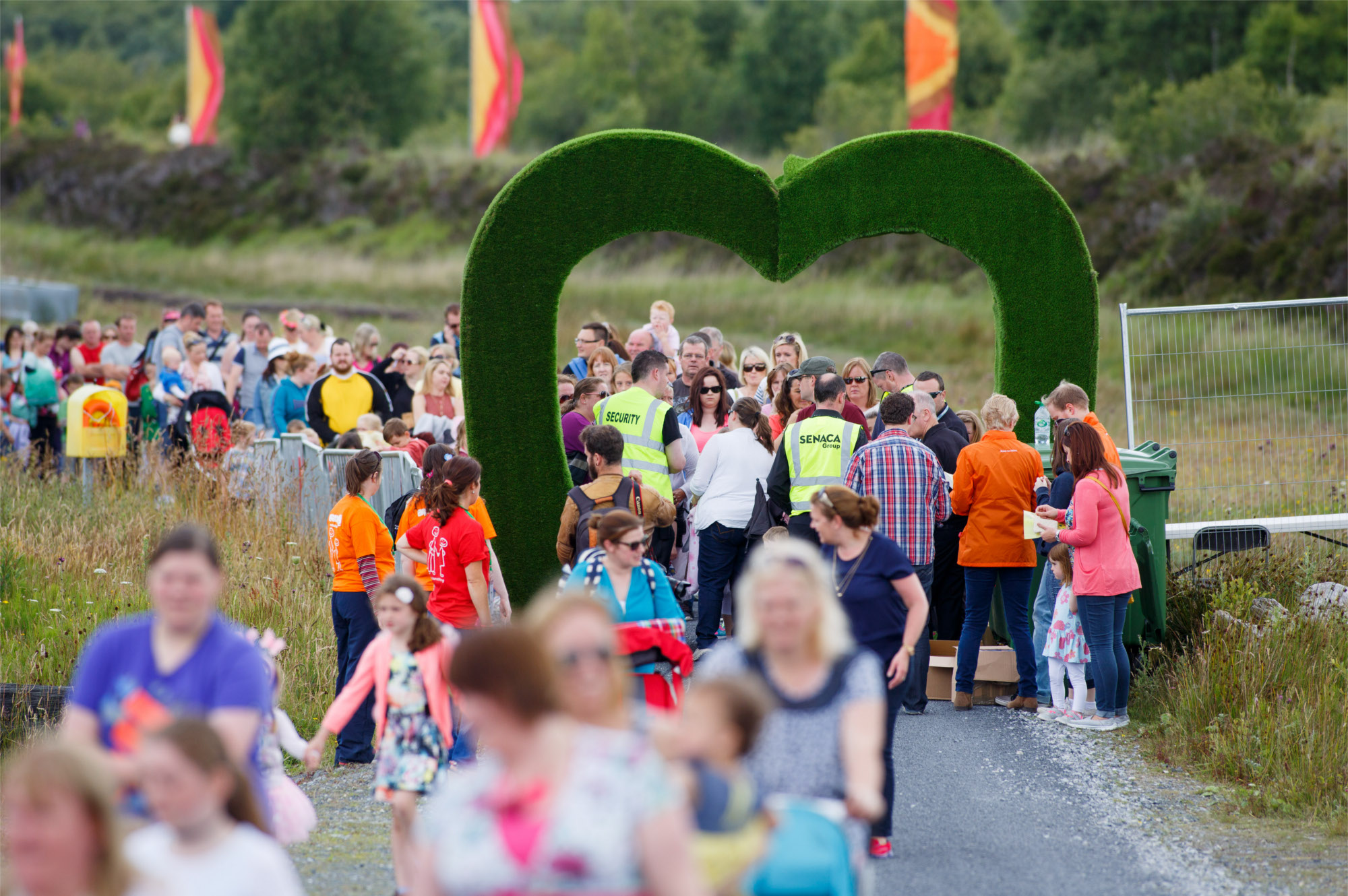 Fancy a tea party with some fairies this summer? Then the announcement today of a magical and spectacular Lough Boora Tea Party, by Bord na Móna, is for you.
The biggest family event this year will see fairies (both boys and girls) descend upon Lough Boora Discovery Park, Co. Offaly, for a special day out on Saturday 25th July from 12-5pm. The event is in aid of Barretstown and is in association with The Irish Fairy Door Company.
The Lough Boora Fairy Door Tea Party promises to be a truly enchanting day, guaranteed to create lasting memories for all ages this summer. The new Lough Boora Fairy Door trail will be officially opened on the day and in true fairy style, there will be a wide range of spectacular activities to entertain the whole family throughout the day.
With a sprinkling of fairy dust for good measure and a map in hand, boys and girls are invited to explore the A-maze-in Willow World and discover every unique fairy door and its occupiers, throughout the trail. Upon completion of the trail, a spectacular tea-party celebration with giant flowers, teacups and saucers and stilt walkers will await. Exciting pit-stops along the journey will feature a Worry Plaque for kids to banish their worries, a Wishing Chair to share their wishes as well as Irish fairy-tale workshops and fairy themed games in the fairy ring.
While the little ones are off exploring the Fairy Door trail, adults will have an opportunity to truly savour the splendour of Lough Boora Discovery Park with sweet and savoury food stalls to whet the appetite serving everything from popcorn and vintage ice cream to cup-cakes and pizza – all adding to the tea party theme.
In lieu of an admission fee, there will be a range of fundraising activities throughout the event to help raise funds for Barretstown.
Admission is free on the day but anyone wishing to attend is asked to register for FREE tickets at http://www.loughboora.com/events/fairy-door-tea-party/
For further information on Lough Boora and any upcoming events visit www.loughboora.com, follow us on Twitter @loughboorapark or join us on Facebook.
Hopefully we will see you there!