Oweninny Wind Farm reaches commercial operation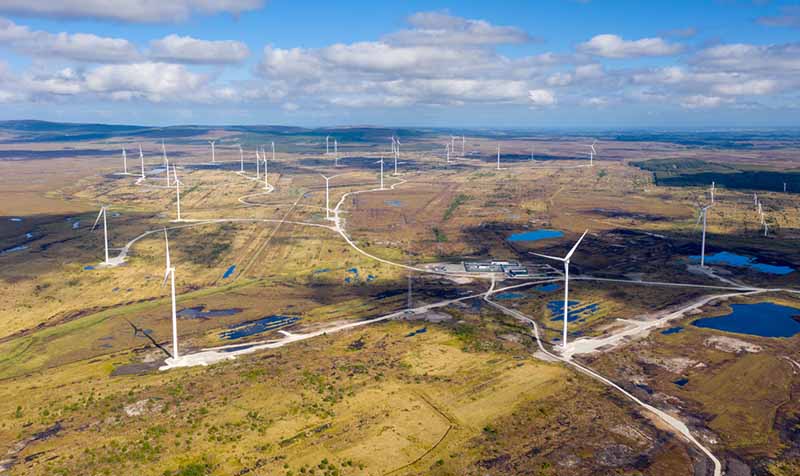 Oweninny Wind Farm in Co. Mayo, a joint venture project between Bord na Móna and ESB, has completed Phase-One of build and operations and has now entered full commercial operation and is supplying renewable energy to households in Ireland.
This phase of 29 wind turbines has an installed generating capacity to produce 93MW of electricity at full capacity and when Phase-Two is complete, it will have the total capacity to generate 172MW of renewable energy from wind. This has the potential to power over 100,00 Irish households and represents a step towards Ireland's Climate Action goals of 70% renewable energy by 2030.
Oweninny Wind Farm is adjacent to Bellacorrick – Ireland's first wind farm which was also commissioned by Bord na Móna in 1992. The company will now be focusing on the next stage of the build for this wind farm, as well as continuing to bring a range of other renewable energy projects in the coming years such as wind, solar and biogas.