Science Festival Success in Offaly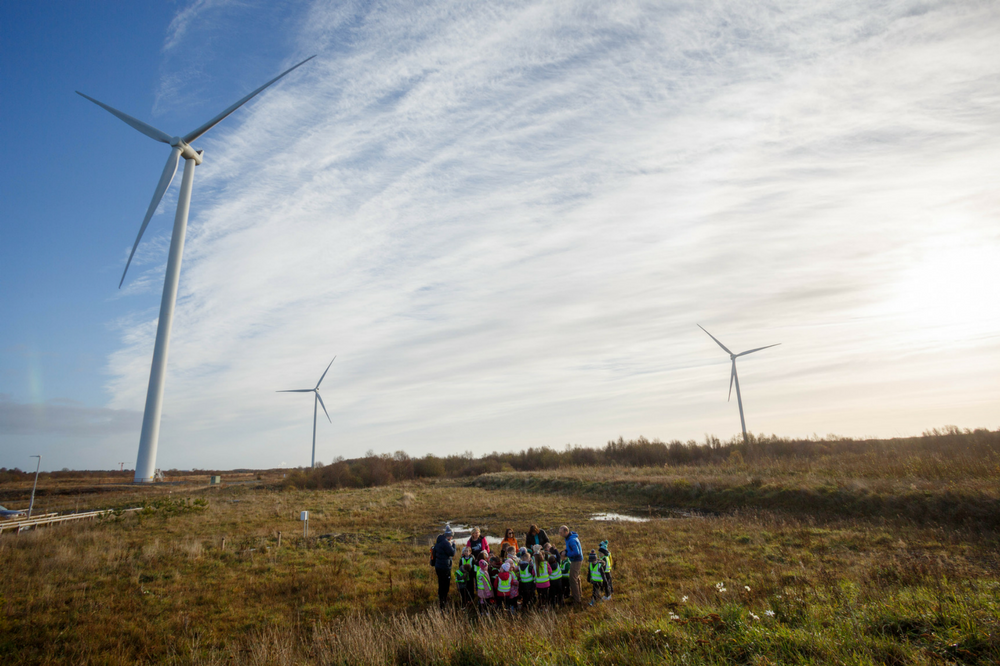 With over 130 events ranging from marine, recycling and science heritage workshops to high-value talks on maths and nutrition there really was something for everyone during this year's Midlands Science Festival. The festival which kicked off on November 11th as part of national Science Week for a full week provided a series of fun and educational science based activities across the region.
Among an exciting programme for younger age groups this year was one workshop which was sponsored by Bord na Mona for Offaly schools,
Mia McCarthy, Corporate Responsibility Manager at Bord na Mona said, "Bord na Mona was delighted to have the opportunity to support the Midlands Science Festival for 2017. It was fantastic to see local children enjoying lessons about kite making and how science and particularly physics plays a role in how the kite actually flies and everyone really enjoyed learning about sustainability and reuse with the Rediscovery Centre. As well as getting out into nature with our very own ecology team. This festival is a wonderful way to educate young children about science in a more fun, hands-on and easy to understand manner and we really hope that it encourages them to think about science when it comes to making future subject and career choices."
This is the fifth year that a dedicated programme of free Science Week events was rolled out in the counties of Laois, Offaly, Westmeath and Longford. It brought together a large number of interested participants including science communicators, performers and researchers, science and technology speakers, science and TY students, mini scientists and the general public from across the Midlands and beyond. There was also a large number of other school events taking place in Westmeath schools during Science Week such as high value science career talks, rocket making workshops, marine life exploration and the return of the Reptile Zoo.
Minister of State for Training, Skills, Innovation and Research and Development, John Halligan T.D. said, "This festival is part of national Science Week and brings together a number of inspiring scientists, speakers, science communicators and performers who all want to promote science education and encourage people to engage more with science in order to see how it connects to our everyday lives. It is really important to develop this interest, especially in school-going children. It increases the chances of giving them an appreciation of science-related fields and encourages them to pursue a career in areas that they may not have otherwise considered. The hope is that science will continue to earn more of a place in society by demonstrating just how connected it is to almost everything we do. Organising such a largescale event is certainly a challenge but one which the Midlands Science team appear to really enjoy and I would like to extend my congratulations to them on their fifth and very successful festival here in this region for Science Week."
The organisers of the Midlands Science Festival wish to thank all speakers, workshop providers, schools and the public, many of whom travelled from beyond the region to attend some of the events which took place this year. Jackie Gorman, CEO of Midlands Science said, "We have been overwhelmed by the level of enthusiasm and goodwill from our partners, local media, venues and many other organisations and individuals from Midlands and further afield. The large public turnout totalling over 9,000 people in attendance at all of the events shows the appetite for this type of regional event and after another successful year, we can hopefully look forward to bringing the Midlands Science Festival back to this region again."