The search is on for Ireland's Sustainability Heroes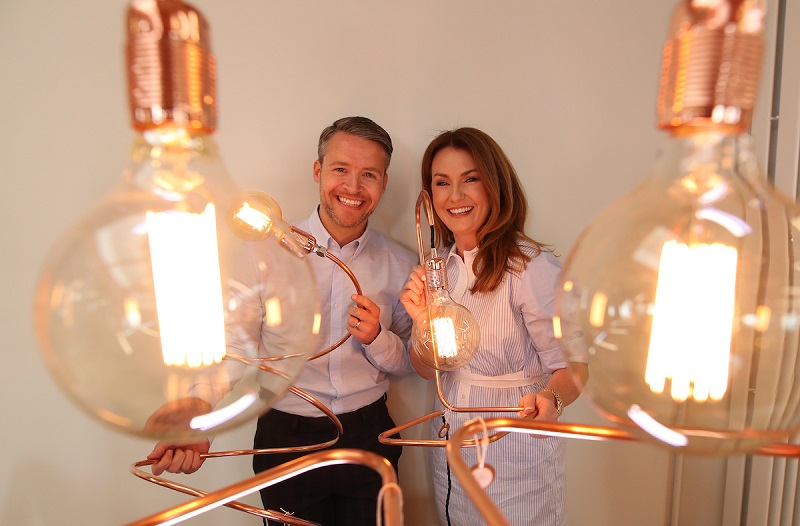 This summer, we're on the hunt for the nation's #SustainabilityHeroes, who are making big efforts to live more sustainably in a variety of ways – from the ordinary efforts to the quirky and the inspirational.  The search, inspired by our commitment to leading the change to a more sustainable future, will invite people and communities to share stories and tips on how they are doing their bit to live more sustainably in how they consume and conserve energy, recycle or even repurpose their waste and make the most of the natural world around them.
From the simplest of steps at home to the more creative and inspirational community projects, we will celebrate these activities great and small on our social media and in partnership with Today FM's own sustainability champions Dermot & Dave, who will reward one Sustainability Hero with a very special surprise.  One Sustainability Hero's home town will get to get to host an outside broadcast at the amazing Naturally Driven Café experience  – the pop-up café powered by positive energy, where nothing is wasted, every product tells a story and so do the staff.
To inspire potential #SustainabilityHeroes to get involved, the Naturally Driven team including TV star Mairead Ronan and architect and designer Declan O'Donnell will present a series of down to earth tips and advice on what it takes to be a Sustainability Hero on the Naturally Driven video series on our Facebook page.
The video series will offer tips  and invite viewers to share their own every day sustainability tips  on areas like making the most of their compost bin, minimising unnecessary packaging, ensuring their homes are properly insulated making them more energy efficient, getting their family and friends outdoors encouraging them to explore everything that nature has to offer and making the most of garden and green spaces by growing their own fruits, vegetables and herbs.
Three inspirational Community Heroes including Ballymun's Rediscovery Centre, championing sustainability through resource efficiency and reuse; The Recreate Centre, promoting creativity through reuse and the Small Changes Café also offer their expert tips and perspective on every day sustainability.
Commenting at the campaign launch, Orla Kane Strategy Planning, Corporate Social Responsibility and Marketing Manager at Bord na Móna said 'At Bord na Mona, we are committed to leading the change to a more sustainable, naturally driven future. We believe nothing should be overlooked or wasted. Across our business in areas like Resource Recovery, Biodiversity, Horticulture and Powergen we are committed to operating sustainably, these areas are part of everyday lives – how we dispose of waste, make the most of the outdoors and how we heat and power our homes.  With this campaign, we want to offer some practical tips on how everyone can play their part to live a little more sustainably at home and celebrate the #SustainabilityHeroes who have made big strides to become more sustainable and minimise their footprint.  We want to celebrate these efforts and uncover some creative ways that people are being sustainble at home or in their communities, which in turn might inspire others. Because when everyone is playing their part, small things can be heroic'.
We will uncover more inspiring sustainability stories across July and August, some of whom will be invited to be guests at the Naturally Driven Café experience, where they will get to tell their inspiring stories. For further information and to nominate your community, club or someone you know who is a #SustainabilityHero go to our Facebook page.