Transformation to Climate Solutions Company returns Bord na Móna to significant profit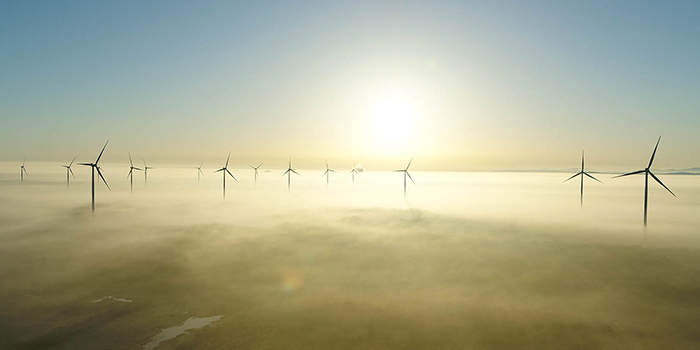 Bord na Móna has announced a return to profitability for the year ending March 31, 2021 ("FY21").
Bord na Móna today is engaged in renewable power generation, recycling and resource recovery and peatland rehabilitation.  With all areas of the business performing strongly during the past year, the company reported turnover of €324m and a profit after tax of over €22m.  Debt has been eliminated and we have a positive net cash position of €14.1million. All of these factors strongly position the company as it continues its ambitious investment programme in renewable energy infrastructure.
"Our progress since 2017 has been outstanding," said Bord na Móna Chief Executive Tom Donnellan. "In FY18the company made a pre-tax loss of nearly €14.4m and a net debt of €76.1m. The following year we adopted our Brown to Green strategy and incurred exceptional items arising from a significant restructuring and an accelerated programme of decarbonisation. We have now emerged from that process and returned to profit.
"Our balance sheet is now very strong" Mr Donnellan added. "This robust financial performance allows us to invest and develop our people and business and allows us to do more on tackling climate change. Today we are reporting capital expenditure, principally investment in renewable energy and recycling activities, of €26m in the year. We are planning to grow this expenditure in the coming years as we play our part in supporting the State as it delivers on its commitment to becoming carbon neutral by 2050."
Bord na Móna also made significant progress on its climate action programme during the period. A significant element of this involves a €1.6 billion pipeline of renewable energy projects that will see the company supply one third of Irish homes with renewable energy by 2030.  During the year, the company secured planning permission for an anaerobic digestion facility and a solar facility, commenced construction on two new wind farms at Cloncreen in Offaly and Oweninny II, and announced several other projects including Ireland's biggest windfarm at Ballydermot, Co Kildare.
The company's recycling business, which is designed to support national circular economy policy, expanded its customer base across the Leinster and mid-west regions and made a number of important acquisitions including that of AWD in Wicklow.
During the year Bord na Móna progressed the rebrand of the business to support its emergence as a climate solutions company. It also continued to replace high carbon fuels and horticulture products with new sustainable offerings that meet both current and future market needs.
"The progress made over the past four years was made possible by our full embrace of our new role as Ireland's leading Climate Solutions company," he continued. "The commencement of our Peatlands Climate Action Scheme operations is of particular note as we take on this leadership role in climate action. This scheme will repair and revive over 30,000 hectares of peatlands, maintain a 100m tonne carbon store and also avoid and capture millions more tonnes of carbon. By creating and conserving vast areas of natural beauty, these works will also help tackle the biodiversity crisis and will also make a considerable contribution to the development of new amenities and associated employment opportunities across the region."
The strong financial performance has also enabled Bord na Móna to significantly grow its employment base creating more than 550 jobs over the past 18 months in a range of areas including renewable energy, recycling infrastructure and the provision of carbon storage through peatland rehabilitation.  Future plans will see the creation of an additional 885 jobs in the next five years through further expansion of the company's climate solutions businesses, partnerships with third parties and the construction of a significant portion of Ireland's renewable energy infrastructure. Direct employment In Bord na Mona will return to pre-transition (2018) levels within the next five years.
Mr Donnellan concluded by paying tribute to Bord na Móna's employees. "Everything we did during the past year took place under the constraints of the ongoing Covid-19 pandemic. The employees of Bord na Móna ensured we came through all the trials of the past year with our strategy advanced in every area. This remarkable resilience is in our DNA. It has sustained the company through many challenges, transformed it into a Climate Solutions leader and is now delivering an exciting and secure future for our business, our people and the communities in which we operate."