Bord na Móna reports solid results and makes strong progress on sustainability strategy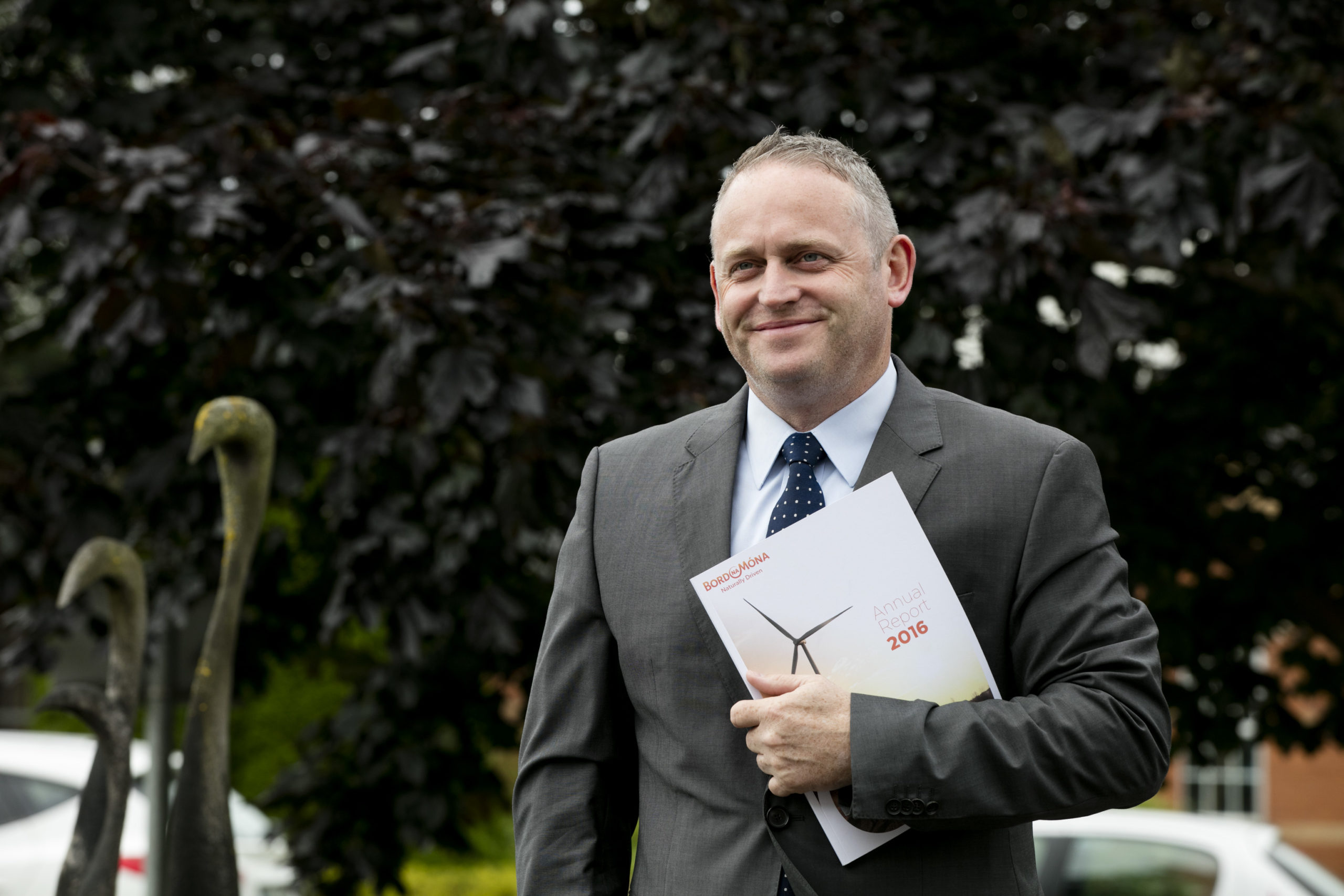 Bord na Móna this morning launched their Annual Report for year ended March 2016.
Expressing his satisfaction with the results, John Horgan, Chairman said "This has been another year of solid achievement for Bord na Móna. The company was established in 1934 to deliver sustainable industry and employment using Ireland's indigenous, natural resources and we continue to do so to this day. In recent years, we have diversified significantly away from being an exclusively peat-based company, but even as we do so, we are continuing to deliver for the state, implementing national policy in many new areas."
Mr Horgan continued "Bord na Móna are developing major infrastructural projects in the areas of wind, biomass and other renewable energy sources, developing new home heating fuels with new low smoke products in line with National policy on air quality as well as sustainably managing our land bank in an ecologically sensitive way as we exit energy peat. We are delivering on all these scores, and as the figures released today show we are also delivering strong financial results, on which I congratulate all the employees of Bord na Móna."
Also speaking at the launch of the annual report, Mike Quinn, CEO, Bord na Móna said: "I am pleased to be launching the Bord na Móna Annual Report today which clearly shows the significant progress the Company has made in the last 12 months. Bord na Móna is a naturally driven company building a sustainable future. The company has changed significantly in the recent past and this will only accelerate in the next five-fifteen years. "
"Take for example renewable energy. If you went back ten years, just 2% of the electricity Bord na Móna produced was generated from renewables. Today we are at 48%. Given our pipeline of wind, biomass and other renewable energy projects, by 2020 we know it will be 70% and by 2030 it will be 96%, making us the number one producer of renewable energy on the island of Ireland.
Mr Quinn continued "That is in one business, but there are equally significant changes going on for example in the way we are developing our resource recovery infrastructure, our new home heating fuels and in the way we are presenting ourselves to the world. Even as we build this sustainable future, we know we must be financially sound both in the present and in the future. I am glad to report that the results we are posting in the 2016 Annual Report show we are keeping our costs low, ensuring that Bord na Móna remains competitive in all the highly diverse and competitive markets that we serve."
He concluded "Our figures demonstrate sound, solid achievement. Turnover, at €432.8 million was up 6% on the previous year. Operating profit margin also remained strong this year despite some considerable challenges including Edenderry power station exiting the Public Service Obligation ("PSO"), a period of very low electricity prices and a mild winter which had an adverse impact on fuel sales.
The Annual Report Shows:
Turnover increased by 6% from €406.7 million to €432.8 million, an increase of €26.1 million.
The key sales variances were as follows:
• In the first full year of operation the sales of the Mountlucas and Bruckana wind farms increased by €13.8 million;
• Waste treatment sales at the Drehid facilities increased by €9.3 million due to increased inbound tonnage and increased electrical output on recovered gas;
• Waste collection sales increased by €4.5 million with an increase in domestic customer numbers and increased Commercial tonnage;
• Horticulture sales increased by €6.8 million with improved performance in both the professional and retail sectors;
• Sales of peat to the Lough Ree Power and West Offaly Power stations increased by €4.5 million in aggregate.
• Electrical sales by Edenderry power plant in FY16 decreased by €4.7 million due to a planned extended outage and lower prices for electricity, which impacted adversely following the December 2015 exit of the plant from the PSO support mechanism; and,
• Reduced coal and briquette sales amounting to €7.7 million due to the mild winter, lower home heating oil prices and increased competition in the fuels market.
Watch our Chairman and CEO talk about this year's results: